Eyelid surgery will renew a healthy and youthful appearance
Eyes are the gateway to the soul. Remove the barrier between you and the outside world, which may be created by excess and cracked skin over time. Pain and excessive fatigue of the eyes develop at the same time. At that point, it's time to start thinking about eyelid surgery, which is able to help you get rid of it quickly, elegantly and cheaply.
In addition, the satisfaction of each of us is closely related to one's own appearance, and therefore we all feel better when we can see positive reactions from our surroundings. And blepharoplasty will give us an avalanche of such responses!
We will ensure an elegant course of your operation
Blepharoplasty or eyelid surgery is one of the most popular and most frequent procedures at our clinic and plastic surgery in general. And no wonder! Although it is one of the least costly procedures, it has amazing results and can incredibly transform your face for the better. Another positive outcome is the immediate result and the very rapid recovery from the operation itself.
The procedure itself is always preceded by a consultation where your doctor discusses your expectations and explains the course and consequences of the operation. At the preoperative visit and during the procedure, you will always be working with MUDr. Libor Polák. The surgery, under local anaesthesia, will only take one hour. "Clients who are worried about surgery undergo the surgery under general anaesthesia if desired," says MUDr. Libor Polák. Here, we respect clients' wishes and we try to follow their individual requirements and desires to the maximal extent.
The visibility of the procedure is minimised by leading the cut exactly at the point of the eyelid bend. You can be sure that your surroundings will not see residues after the scalpel, but a new spark in your eyes. Post-operative swelling will disappear within ten days, and the rejuvenation effect will fully develop within a quarter of a year.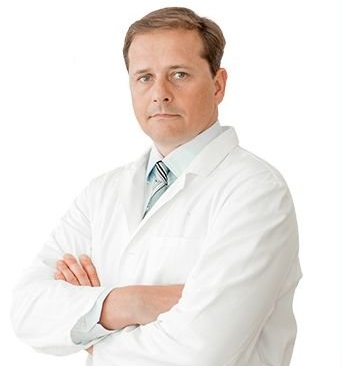 And why is POLMEDICANA the best choice?
A small clinic will ensure maximum privacy and an individual approach to all patients.
In the Czech Republic, the cost of eyelid surgery is relatively low compared to other countries, and POLIMEDICANA fully respects this fact.
We are located in Ostrava and are greatly accessible, including parking and accommodation in the immediate vicinity.
The clinic has first class equipment for both patients and the surgeon, so you can feel safe and well here.
The main advantage is that you will always be in the hands of a single doctor who will know you well, be available 24 hours a day, and lead the treatment from the initial appointment to the definitive healing. This ensures the continuity and accuracy of treatment.
EVEN BETTER RESULTS ARE ACHIEVED IN COMBINATION WITH LOW EYELID SURGERY